Emiliano Vittoriosi was born in 1990 in a small town near Naples. He is an emerging photographer who currently lives in Berlin. Italian who grew up in a hamlet of Naples, has allowed him to give vent to photographic research and more. He studied artistic techniques from a very young age, with photography he manages to carve out a collection of elements and experiences. He studied self-taught photography, experimenting and working as a photographer in various fields. In 2011 he attended the Academy of Fine Arts in Naples in the course of New Art Technologies. In 2015/16 he acquired experience and technique in editing attending the Master Shooting From Inside with Lina Pallotta. Already passionate about binding and creation of art objects, he participated in the workshop with Michela Palermo, Openspine in Rome for the event of the Festival Funzilla. His work is based on research and reuse of the same images, in order to analyze multiple solutions and facets of personal life and beyond. In 2016 he moved to Berlin, where he acquired an avalanche of experiences from linguistic ones to those related to the use of iconography. In 2018 he attended the University of Parma in the course of Contemporary Communication and Media for the creative industries, but he left his studies after the death of his mother in July 2019. In 2020 he returned to live in Berlin. Currently he works on various photographic books and his work is channeled on the editorial realization of various photographic projects. 
Prints are available on request.
© Emiliano Vittoriosi. All Rights Reserved.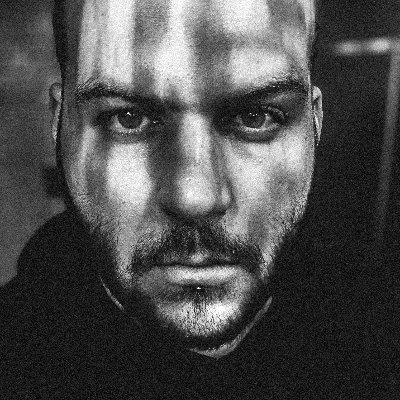 For all requests for work and collaboration please fill out the form below specifying all the details.
Thank you for your message, if you want enjoy everything about me you can join in my community, subscribing from this link: http://eepurl.com/gUxWvn
2016
WORKSHOP // OPENSPINE - MICHELA PALERMO / FUNZILLA / ROME
2015/2016


MASTER / SHOOTING FROM INSIDE - LINA PALLOTTA // OFFICINE FOTOGRAFICHE / ROME
2009/2010


COURSE OF PHOTOGRAPHY // PIGRECOEMME / NAPLES
2004/2009


ACCOUNTING SCHOOL DIPLOMA // ITC MONTESSORI / NAPLES
2020 // BEST OF BLACK AND WHITE


BBA GALLERY / BERLIN
2017 // WALKING


15MINUTESART / PITTSBURGH
2016 // NEW GENERATION


TEATRO AMBRA / SPAZIO AMBR'ARTE / ROME
2012 // THE SUBTLE DYNAMICS


NANO ART FESTIVAL / NAPLES
2011 // EROTIKA


KESTE / NAPLES
2009 // ARTE E SUGGESTIONI GRAFICHE


LA CASA DI ALESSANDRA / NAPLES
2020
- TURN THAT SHIT OFF / AMAZON / BERLIN
2019
- TWO POINTS IN THE VOID / AMAZON / PARMA
2016
- TREMA TREMA WITH ALICE SIESTO / SELF PUBLISHING / ROME
- PORNSPECTIVE / SELF PUBLISHING / NAPLES
2015
- THE SUBTLE DYNAMICS / SELF PUBLISHING / NAPLES
- L'ESSENZA DEL NULLA / SELF PUBLISHING / NAPLES
2020
- WANDERLUST CUBA / KOFI OLIVER / USA
2019
- CLIMAX / LUCA COMASTRI / ITALY
2017
- BULBO ZINE / NAPLES
- ANARCHIA SPIRITUALE / GIULIANO LAURENTI / NAPLES
2016
- TREMA TREMA / ALICE SIESTO / SELF PUBLISHING / ROME
2018


- COURSE / IDENTIFICATION / BERLIN
- WORKSHOP / BERLINECORE / SHOT THE STREET / MAGNETI COWORK / PALERMO
2017


-  WORKSHOP / GENERAZINE / UNIVERSITA FEDERICO II / NAPLES
2016
- FLICKR/WEEK(R) V // FRIZZIFRIZZI.IT
- DELANO SMITH // TRACE A LINE
- OFFICINE FOTOGRAFICHE // COVER SHOOTING FROM INSIDE
2013
- THE SUBTLE DYNAMICS // LA LIBERA INFORMAZIONE FLEGREA
2012


- NANO ART FESTIVAL // IL MATTINO
- NANO ART FESTIVAL // CORRIERE DEL MEZZOGIORNO
2010


- HISTORIAS EM AUTORRETRATOS // ESTADAO.COM 
- IL CORPO NELL'ARTE // GQ.COM
- TESSITURE CARNALI // GQ.COM
- OCCHI // GQ.COM
- DESIDERIO/FOTONARRAZIONE // GQ.COM
- HO UN AMICO // STYLE.IT